Showing items tagged alex. Show All
Founder of MoJoe Brewing Co. is first mobile coffee brewer
If you go to UMBC, you know there are three rules to never break: 1) Never leave your parking spot unless you absolutely HAVE to because there is NO chance you'll find another. 2) You...
Posted: March 4, 2016, 5:10 PM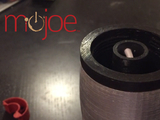 Get to know one of the guys behind InSource.
Percy Addo is an Information Technologies major and is scheduled to graduate in 2014. He is a member of a team who recently launched InSource at UMBC. Since launch it's been steadily growing a...
Posted: October 13, 2014, 9:20 PM