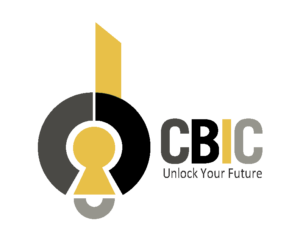 Join the Alex. Brown Center for the CBIC Final Event on
April 20th, 2023 from 7-9pm
Prize Money
First Prize= $3,000
Second Prize = $2,000
Third Prize = $1,000
Fourth Prize = $500
Additional $2,000 available after 6 months.
The Cangialosi Business Innovation Competition (CBIC) was established in 2014 by a generous pledge from Greg Cangialosi '96. It is designed to attract the real entrepreneurs at UMBC, the ones who know they are going to start a company or social venture in the future. You're the ones this entrepreneurship program was designed for! Are you ready to start living your dream?
We are pleased to announce we will have two tracks in our 2023 Competition.  Students are encouraged to enter ideas in either the Technology and Innovation track or the Social Impact track.  Cash prizes up to $5,000 will be available to winners in both tracks!
ABOUT CBIC:
What is the CBIC?
The CBIC is an opportunity for UMBC students who are serious about starting a business or social impact venture in the future.
Who Should Participate?
Any UMBC student (full or part-time, graduate or undergraduate) with a dream of launching their own business soon.
Why Participate?
The CBIC will give you "real world" experience.  You'll be paired with a business mentor and you'll get helpful feedback and guidance.  You'll also get connected to the local entrepreneurial ecosystem.
Winners also get:
Free legal services
Accounting advice
Membership at the BWTech UMBC Incubator
Fundraising advice and Pitch practice with experienced entrepreneurs
Overview:
Stage 1:
To enter the first stage of the competition, complete the business plan template and candidacy application form This business plan will be reviewed by a panel of qualified experts for quality of the business plan (e.g., feasibility, market opportunity, etc.) and the expressed level of interest and motivation the applicants have to actually build/launch a business. Deadline for submission is March 6th, 2023 at 1pm.
Stage 2:
Candidates selected to proceed to Stage 2 will be notified. They will be paired with a business mentor to help polish their business plan. They will also be provided with additional coaching and introduced to UMBC resources and regional support programs.
Stage 3:
Individuals/teams that complete Stage 2 will be invited to present their business plans to a final panel of judges on April 20th, 2023 from 7-9pm. The top winners in each track will receive up to $3,000. Additionally, they will be awarded with prize packages designed to support the launch of their business. Prizes could include business advisory services as affiliate members of BWtech or other local incubators, the opportunity to pitch their idea to the local angel investment community, free access to regional business support programming, and more. An additional $2,000 is available to the top winners after a 6 month review of their progress.
Click here for access to a recording of the 2022 event!
Click here for access to a recording of the 2021 event!
---
Quotes from Past CBIC Winners
Tamara Buchanan- Plus One Tech (2022)

"The CBIC was an amazing experience that helped to prepare me for my first startup pitch. The mentor I was matched with was phenomenal! His kind and nurturing demeanor helped remove a few fears I had as a new entrepreneur. The pitch competition was great and meeting the founder, Greg Cangialosi, was the icing on the cake. If you have a business idea apply for CBIC, you won't regret being a paticipant!!"
Basil Udo- Xeddy (2022)

"Getting the opportunity to pitch at the Cangialosi Business Innovation Competition has given me an experience I will never forget. There are a ton of amazing ideas currently at UMBC that would immensely benefit from the great resources provided by the Alex Brown Center for Entrepreneurship. To those resources and the wonderful individuals behind them, I am forever grateful for the boost in confidence and capital that has gone towards fueling my venture, Xeddy."
Kayla Massey –  Pennies for Pointe (2022)

"My experience during the entire process was nothing short of amazing! Going through the process of preparing a pitch made me examine my idea on another level and ask myself questions about my business that I may not have given a lot of thought to before. It's one thing to know what you want to do in your head, but another having to articulate your ideas and plans in hopes of convincing people of how important they are. Being assigned a mentor to work with helped tremendously. Receiving feedback and ideas, and being asked challenging questions by my mentor helped clarify some aspects of my business model. In addition to being supported by my mentor, I felt very supported by the faculty and staff in the entrepreneurship department. Having the opportunity to network the night of the event was also beneficial. I made some great connections that night and look forward to seeing how these relationships grow in the future."
Balaji Viswanathan- Invento (2021)

"The CBIC competition organized by UMBC's Alex. Brown Center for Entrepreneurship is a great platform for startups to get discovered by investors. We participated in the competition, were paired with a key advisor and won 1st place in the Technology and Innovation track.    We are also getting investor connections. I thank the organizers for such a wonderful initiative. "
Mariah Qureshi- codeHER (2021)

"CBIC was an enriching experience that I'd recommend for every UMBC student that is entrepreneurship oriented. I'm grateful for the immense help provided by the competition mentors and coordinators, and I'm thankful for the smooth transition despite COVID-19. I learned of several different ways I could engage in furthering my own social venture, and have had many professional and personal takeaways from this experience!"
Nikolas Sicilia – GreaterPlate (2020)

"When COVID-19 began to affect the academic semester, one of the first things I was upset about was its effect on the CBIC. I had been looking forward to the CBIC since I got to UMBC, and thought for sure that it was going to get cancelled. I was extremely pleased with how UMBC's Alex. Brown Center pivoted and gave us all an experience that was beyond our expectations given the conditions!"
Noha Darwish – Madina Girl (2020)

"The CBIC Competition was very transformative for my business, I learned a lot about myself and my business. It was a great opportunity for many reasons but one of the most important is because of my mentor who gave me so much support and guidance.  The competition was demanding and challenging in the best way and because of it, my business is a lot stronger, as am I."
Akshay Pershave- Karotene (2019)

"The competition and mentorship immensely helped distill Karotene's value proposition and concretize our business plan. The feedback and visibility Karotene received is of great value as we progress towards our MVP. The ideas pitched at the CBIC also gave a glimpse of the thriving startup and innovation culture at UMBC."
Michael Ogunsanya- CEO of MindStand Technologies (2019)

"The CBIC allowed us to showcase our budding student startup for Baltimore's finest entrepreneurs! Their advice, mentorship, and network will benefit MindStand Technologies for years to come."
Dan Lee (2019)

"CBIC really pushed us to create a killer pitch deck, which we can now use for future opportunities."
 Mustafa Al-Adhami (2018)

"The Alex Brown Center and CBIC have supported my venture for over a year now.  I am so grateful to have been able to use the resources they offer to develop my business idea, and I am excited to get to work on the next stage of development with their support."
Miranda Marvel (2018)

"The CBIC has been a great experience! The advice from my mentor helped me to significantly hone my business pitch, and having the encouragement and support from the UMBC entrepreneurship community has given me the confidence and ability to take my business to the next step and start developing a prototype."
Chris Bodan- Aye-Aye (2017)

"Participating in the CBIC was a life changing experience. In just over a month, we took an idea and transformed it into a full business proposition. The CBIC isn't just a contest. The guidance, advice, and resources you are given along the way are invaluable. The CBIC is an opportunity for students to take a "what if" and turn it into something extraordinary."
Filip Dabek- Supply Sense (2016)

"Going through the Cangiolosi Business Innovation Competition (CBIC), UMBC allowed me to go through the process of formulating a business plan and prototype product, from which I learned a great deal and received excellent strategic mentorship from CBIC affiliated faculty. Through the knowledge that I gained from being a CBIC participant, I am now going to take my SupplySense idea to 

market."
Annah Seo – PiVot (2015)

"The CBIC was a great opportunity to showcase my creatvity and get feedback on presenting in front of investors."
Michael Gardner – Neighborhood Net (2015)

"Amazing. I learned so much about entrepreneurship, pitching an idea, and networking. These lessons I will carry with me for the rest of my life – through both entreprenuerial endeavors and building myself professionally."
Patrick Wheltle – Baltimore Emergency Medical Technology (2015)

"The experience with CBIC was one of the most memorable things about my college career. It was really challenging and engaging and gave me experience that I could take with me to the real world."
Markus Proctor – EduPal (2014)

"I consider the CBIC the highlight of my undergraduate experience. The phrase 'unlock your future' definitely rings true for me since I credit almost every opportunity in front of me now to the CBIC."