Showing items tagged proctor. Show All
Get to know Markus, CEO of EduPal
Markus Proctor (class of 2016) is a Interdisciplinary Studies major with a focus in Tech Entrepreneurship and Organizational Management. He recently launched a web-based platform that helps...
Posted: September 16, 2014, 2:37 PM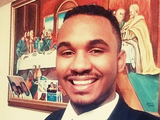 Simplify your semester, put EduPal to work for you!
Thursday night was the long-awaited official launch of EduPal; an innovative college tool designed to "simplify your semester." At an unveiling at Federal Hill's business incubator, Betamore,...
Posted: August 27, 2014, 11:50 AM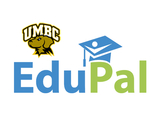 Cangialosi Business Innovation Competition Winners Announced
On Thursday, April 24th, a full house of supporters turned out for the inaugural Cangialosi Business Innovation Competition (CBIC). Coordinated by UMBC's Alex. Brown Center for Entrepreneurship,...
Posted: April 28, 2014, 5:15 PM