Showing items tagged betamore. Show All
Simplify your semester, put EduPal to work for you!
Thursday night was the long-awaited official launch of EduPal; an innovative college tool designed to "simplify your semester." At an unveiling at Federal Hill's business incubator, Betamore,...
Posted: August 27, 2014, 11:50 AM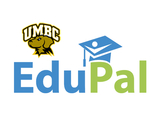 Cangialosi Business Innovation Competition Winners Announced
On Thursday, April 24th, a full house of supporters turned out for the inaugural Cangialosi Business Innovation Competition (CBIC). Coordinated by UMBC's Alex. Brown Center for Entrepreneurship,...
Posted: April 28, 2014, 5:15 PM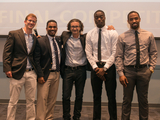 Listen to this interview from Midday with Dan Rodricks
What does it take to start up a business the Baltimore area? Dan's interviews guests: John Fini, director of FastForward, Johns Hopkins' new business incubator; Deborah Tillett, president and...
Posted: August 1, 2013, 11:14 AM