ENTR Speaker Series: Entrepreneurs Discussion Panel
Come join us, and 3 UMBC Alums to learn about Entrepreneurs!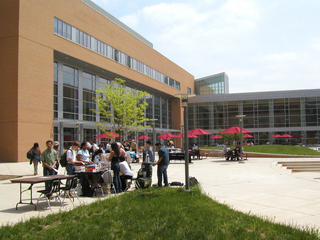 Date: April 7th 
Time:  12 - 1pm
Location:  This Speaker Series will be held virtually.  
To access go to: https://umbc.webex.com/umbc/j.php?MTID=mcb17c19b70b6d44265e4733ac5ec5977 
Body:
Ever wonder what entrepreneurial students do after they leave UMBC?  Well, many of them go on to start their own business!  Come listen to 3 alums from very different backgrounds and businesses talk about their entrepreneurial path.  They'll also talk about the challenges they've faced during this crazy time and how they are addressing them.    Don't miss it...you'll learn a lot and really enjoy meeting them!
Come join us for an Entrepreneurship Discussion Panel Wednesday, April 7th from 12- 1pm, via Webex.  UMBC Alumni Melanie Okoro '11 , Eric Taft '13, and Balaji Viswanatha '06 will be there to discuss their entrepreneurial journeys upon graduating UMBC.  Come join us for this one of a kind experience, and the chance to ask any questions you may have about the entrepreneurial world!
Check out the flyer below for more info:
https://entrepreneurship.umbc.edu/files/2021/02/ENT-Panel-Flyer-Sp21.pdf