The Cangialosi Business Innovation Competition
Welcome to your future!
The CBIC (Cangialosi Business Innovation Competition) is back for its second year.
Applications due March 2, 2016 by 5:00PM

(

REGISTER HERE)
Event will take place on April 20, 2016
7:00-9:00PM on the 7th floor of AOK Library
First Prize= $5,000
Second Prize = $2,000
Third Prize = $1,000

The CBIC is designed to attract the real entrepreneurs at UMBC, the ones who know they are going to start a company, or in some cases have already. You're the ones this entrepreneurship program was designed for! Are you ready to start living your dream?
---
ABOUT CBIC:
What is the Cangialosi Business Innovation Competition (CBIC)?
CBIC is an opportunity for UMBC graduate and undergraduate students who aspire to fulfill entrepreneurial pursuits. Participants will experience the process of planning a startup business by submitting a competitive and realistic 3-5 page business plan and qualifiers will present their idea in a final competition.
NOTE: The CBIC requires that technology (mobile, web, etc.), be a focus of your startup idea.
Who should participate?
Any UMBC student (full or part time, graduate or undergraduate) with a dream of launching his or her own business and who plans on actively pursuing that dream.
Why participate?
The CBIC is a next level competition designed to give aspiring entrepreneurs a real opportunity to experience every aspect of planning to launch a startup. The competition will pair you with business mentors from the community and give you practice presenting your idea to a panel of experts. It will also provide "real world" experience and helpful feedback. In addition to mentorship from real world experts, the program is also designed to connect students to the local entrepreneurial ecosystem.
Winners also get seed funding for their businesses, and support from our sponsors including:
Free legal services

Accounting advice

Membership at the award winning Betamore campus in Federal Hill

Fundraising advice & pitch practice w/ members of the Baltimore Angels
---
SPONSORS:
The CBIC is sponsored by:
| | |
| --- | --- |
| | Baltimore Angel Network |
---
APPLY: REGISTER HERE
Stage 1:
To enter the first stage of the competition, complete the business plan template and candidacy application form found here. Deadline for application is MARCH 2, 2016 by 5:00PM. This business plan will be reviewed by a panel of qualified experts for quality of the business plan (e.g., feasibility, market opportunity, etc.) and the expressed level of interest and motivation the applicants have to actually build/launch a business.
Stage 2:
Candidates selected to proceed to Stage 2 will be notified by MARCH 9, 2016. They will be paired with a business mentor to help polish their business plan. They will also be provided with additional coaching and introduced to UMBC resources and regional support programs.
Stage 3:
Individuals/teams that complete Stage 2 will be invited to present their business plans to a final panel of judges on APRIL 20, 2016. The top 3 winners in the competition will receive seed capital of up to $5,000. Additionally, they will be awarded with prize packages designed to support the launch of their business. Prizes could include a 6 month complimentary membership to Betamore, business advisory services as affiliate members of bwtech or other local incubators, the opportunity to pitch their idea to the local angel investment community, free access to regional business support programming, and more.
---
CBIC COMPANIES:
The following companies were winners of previous CBIC Competitions:
2014

InSource is a web based space which matches skills with people.

Compared Care's mission is to make the healthcare world more transparent.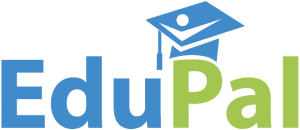 EduPal works to revolutionize students' study habits and improve planning by creating an online tool to help them manage their time more effectively.
Read more about the inaugural winners here: http://entrepreneurship.umbc.edu/news/?id=43966
2015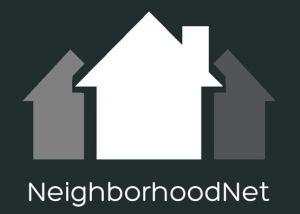 Neighborhood Net is a software as a service (Saas) platform made for creating and managing community association websites.

BEMT is developing an electronic triage tag to be used in mass casualty incidents to help save more lives.
Read about the 2015 winners here: http://entrepreneurship.umbc.edu/news/?id=51547