The Alex. Brown Center for Entrepreneurship is closely affiliated with faculty members and lecturers from across campus and the business community.  They have been involved in the work of the Center since its inception.  They bring expertise and real-world experience into the classroom, and they enthusiastically share their knowledge with students and colleagues alike.

The following opportunities are available to faculty members:
---
THE HERBERT BEARMAN FOUNDATION CHAIR IN ENTREPRENEURSHIP
The Herbert Bearman Foundation, Inc., funds projects that can make a difference to the well-being of individuals, either by enduring the lives of people in disadvantaged circumstances or benefiting the general community.
The Bearman Foundation Chair in Entrepreneurship was established by The Herbert Bearman Foundation to acknowledge and honor the contributions of Dr. Arlene Bearman to the UMBC community.  This chair recognizes and supports outstanding teaching skills, an interest in entrepreneurship, and a strong record of scholarship in entrepreneurial studies or a field related to entrepreneurship.

The Bearman Chair in Entrepreneurship for 2016-2019 is Dr. Chuck Bieberich.  Read More: http://news.umbc.edu/chuck-bieberich-biomarker-tech-innovator-named-bearman-foundation-chair-in-entrepreneurship/
---
DIRECTOR OF THE ENTREPRENEURSHIP AND INNOVATION MINOR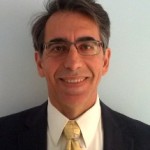 The Director of the Entrepreneurship and Innovation Minor Chairs the Entrepreneurship Coordinating Committee which has broad oversight of the Minor, including changes in the structure of the Minor, approval of courses to be counted towards the Minor, and approval of new courses not in an existing department.  Dr. George Karabatis, Associate Professor, Department of Information Systems, is the current Director.
Dr. Karabatis holds degrees in Computer Science (Ph.D. and M.S.) and Mathematics (B.S.). His research interests are on various aspects of database systems, including semantic information integration,  and applications for mobile handheld devices. Before joining UMBC he was a Research Scientist at Telcordia Technologies (formerly Bellcore) working on database related research for the telecom industry. His research work has been published in journals (such as Journal of Database Management, Decision Support Systems, Information Systems Frontier, Distributed and Parallel Databases, IEEE Computer), conference proceedings and book chapters.

---
FACULTY FELLOWS
Faculty Fellows are highly respected thought and practice leaders on campus.  They serve as active champions, charged with leading the institution in its entrepreneurship initiatives.  They are the keepers of ideas, the motivators, and the mentors of the campus community. Each Fellow serves a two (2) year term and they work closely with the Center to institutionalize entrepreneurship within their academic disciplines and throughout their colleges.
Our Faculty Fellows for 2017-2019 are: