The Alex. Brown Center for Entrepreneurship is closely affiliated with faculty members and lecturers from across campus and the business community.  They have been involved in the work of the Center since its inception.  They bring expertise and real-world experience into the classroom, and they enthusiastically share their knowledge with students and colleagues alike.

The following opportunities are available to faculty members:
---
THE HERBERT BEARMAN FOUNDATION CHAIR IN ENTREPRENEURSHIP
The Herbert Bearman Foundation, Inc., funds projects that can make a difference to the well-being of individuals, either by enduring the lives of people in disadvantaged circumstances or benefiting the general community.
The Bearman Foundation Chair in Entrepreneurship was established by The Herbert Bearman Foundation to acknowledge and honor the contributions of Dr. Arlene Bearman to the UMBC community.  This chair recognizes and supports outstanding teaching skills, an interest in entrepreneurship, and a strong record of scholarship in entrepreneurial studies or a field related to entrepreneurship.

The Bearman Chair in Entrepreneurship for 2016-2019 is Dr. Chuck Bieberich.  Read More: http://news.umbc.edu/chuck-bieberich-biomarker-tech-innovator-named-bearman-foundation-chair-in-entrepreneurship/
---
DIRECTOR OF THE ENTREPRENEURSHIP AND INNOVATION MINOR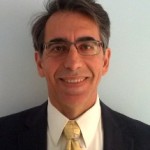 The Director of the Entrepreneurship and Innovation Minor Chairs the Entrepreneurship Coordinating Committee which has broad oversight of the Minor, including changes in the structure of the Minor, approval of courses to be counted towards the Minor, and approval of new courses not in an existing department.  Dr. George Karabatis, Associate Professor, Department of Information Systems, is the current Director.
Dr. Karabatis holds degrees in Computer Science (Ph.D. and M.S.) and Mathematics (B.S.). His research interests are on various aspects of database systems, including semantic information integration,  and applications for mobile handheld devices. Before joining UMBC he was a Research Scientist at Telcordia Technologies (formerly Bellcore) working on database related research for the telecom industry. His research work has been published in journals (such as Journal of Database Management, Decision Support Systems, Information Systems Frontier, Distributed and Parallel Databases, IEEE Computer), conference proceedings and book chapters.

---
FACULTY FELLOWS
Faculty Fellows are highly respected thought and practice leaders on campus.  They serve as active champions, charged with leading the institution in its entrepreneurship initiatives.  They are the keepers of ideas, the motivators, and the mentors of the campus community. Each Fellow serves a two (2) year term and they work closely with the Center to institutionalize entrepreneurship within their academic disciplines and throughout their colleges.
Our Faculty Fellows for 2017-2019 are:
---

BROWN FACULTY DEVELOPMENT INSTITUTES

The Brown Faculty Development Institutes are designed to broaden faculty exposure to concepts of entrepreneurship, and to identify ways for faculty to expand professional skills, better manage research and careers, and infuse existing courses with entrepreneurial concepts so students can benefit. Institutes are held every 1-2 years, and they are developed/coordinated by the Faculty Fellows.  Participants attending the Institutes are encouraged to develop proposals for new/infused courses in entrepreneurship.
---
ENTREPRENEURSHIP AND INNOVATION CURRICULUM GRANTS
Entrepreneurship and Innovation Curriculum Grants provide support for UMBC departments and faculty who introduce entrepreneurial thinking and skills into the curriculum.  Proposals that encourage collaboration between two or more departments are highly encouraged.
Download and submit this form (Entrepreneurship and Innovation Curriculum Grant Application Form) to apply

---
FACULTY IDEA LAB
The UMBC Faculty Idea Lab and Business Park Incubator provides support for faculty who have a research product, disclosure, patent or potential technology business concept they want to turn into a business.

---
RESOURCES FOR INFUSING E-SHIP IN COURSES
Creating a Liberal Arts Course that Integrates Entrepreneurship
Entrepreneurship Education, Business Strategy, Life Sciences
35 Ideas to Bring Entrepreneurship Into the Classroom
---
COMMERCIALIZATION & ENTR RESEARCH (CENTRE) FUNDING INITIATIVE
The CENTRE funding is an initiative of the Alex. Brown Center for Entrepreneurship at UMBC and provides funds for research that leads to potential commercialization of a product or service.  Any UMBC faculty conducting research in either technical fields (technical entrepreneurship), or social/humanities fields (social entrepreneurship) is encouraged to apply for funding. Faculty who receive funds through this initiative are encouraged to file for a patent, expected to publish their research results, and be involved in commercializing the research outcomes.  CENTRE funding prepares faculty for TEDCO MII funding (State of Maryland), Catalyst Funds, or possible awards from NEA, NSF, NIH, etc. Interdisciplinary collaborations (e.g. from humanities and technology) with faculty from different UMBC departments are strongly encouraged.  Proposals submitted to the CENTRE initiative should contain the following sections:
Cover Page (1 page – valued at 10% of proposal)

Name of Primary Investigator, department, contact information
Amount requested
Abstract: Should include what it is about, why it should be funded, potential for commercial or social impact
Signature of the department's Chair (email from the Chair is also fine)

Research Component: Concept Idea or White paper (1 page – valued at 60% of proposal):                                                                                                   NOTE: The research component should be written in plain language that someone with a university degree in a different discipline should be able to understand the content.

Description of the research to be done. Emphasis should be given on the importance of the problem  and novelty of the proposed solution
Existing attempts to solve the problem and why they did not come to fruition
Preliminary results (if any) or indications suggesting that the proposed work is viable

Milestones, timeline and budget (only 1 page – valued at 30% of proposal):

Milestones with a specific timeline
Metrics to measure each milestone
Budget costs with justification for each item. Funds can be used towards student stipend, tuition (graduate and/or undergraduate), faculty summer salary, equipment, etc.
Award amount: Proposers may request up to a maximum of $15,000 for a period of one academic year.
Important Dates
Call For Proposals: every Spring semester
Submission date: May 1. Email proposals to Vivian Armor, Director of the Alex. Brown Center of Entrepreneurship (armor@umbc.edu) and George Karabatis (georgek@umbc.edu)
Proposal reviews: The submitted proposals are reviewed during early Summer
Announcement of Award(s): June 30
Start date: Beginning of Fall semester
End date: End of Spring semester (start and end date are in the same academic year)
Evaluating Committee
ENTR Faculty Fellows
Director of the Alex. Brown Center for Entrepreneurship
Director of ENTR Minor
GPD of MPS on Entrepreneurship, Innovation and Leadership
Dave Fink
Wendy Martin
Amy Froide
Distribution of Funds and mid-year review
The funds are transferred at the beginning of the Fall semester following submission of the proposal. They are to be used during the same academic year (Fall and Spring)
At around the mid-point of the effort there will be an review showcasing successful completion of the milestones up to that point and ensuring progress towards the final goal
Questions? Feel free to contact George Karabatis (georgek@umbc.edu)